Read the full article here.
What's the first thing you think of when you hear the word "electrolytes"? For me, it's Gatorade, Nuun Tablets, and hydration. But did you know that you don't always have to drink electrolytes in order to keep your body in balance? According to Certified Nutritionist Serena Poon, most people can maintain and replenish electrolytes through a healthy, balanced diet full of all of the best foods with electrolytes.
And, surprisingly, the best foods with electrolytes aren't even random, obscure foods. Chances are, if you regularly consume veggies, fruits, and legumes, you've got your electrolyte balance covered. I'll personally bet that you'll recognize all 20 of the best foods with electrolytes on this list. (But if you live under a rock and have never heard of chia seeds, that's on you.) So, the next time you think about reaching for that sports drink, come back to this post and whip up an electrolyte-packed meal instead.
Featured image by Michelle Nash
What exactly are electrolytes? Why are they so important for our bodies?
Electrolytes are essential minerals that help many bodily functions, including fluid balance, hydration, muscle contraction, and nerve function. If you eat a diet that is rich in vegetables and legumes, you likely get enough electrolytes from your food. However, if you are dehydrated, due to vomiting, diarrhea, extreme exercise, or heat exposure, it's important to replenish your body with electrolytes to maintain optimal health. Electrolytes to consider include sodium, magnesium, potassium, and calcium.
Is there a difference in eating versus drinking electrolytes?
Most people should be able to replenish their electrolyte levels by eating whole foods that are rich in these minerals. If you're an athlete or suffer from dehydration due to illness, it may be beneficial to supplement with an electrolyte beverage. Keep in mind that many electrolyte beverages may contain a lot of added sugar and may not be the best option for someone who is not engaging in intense exertion.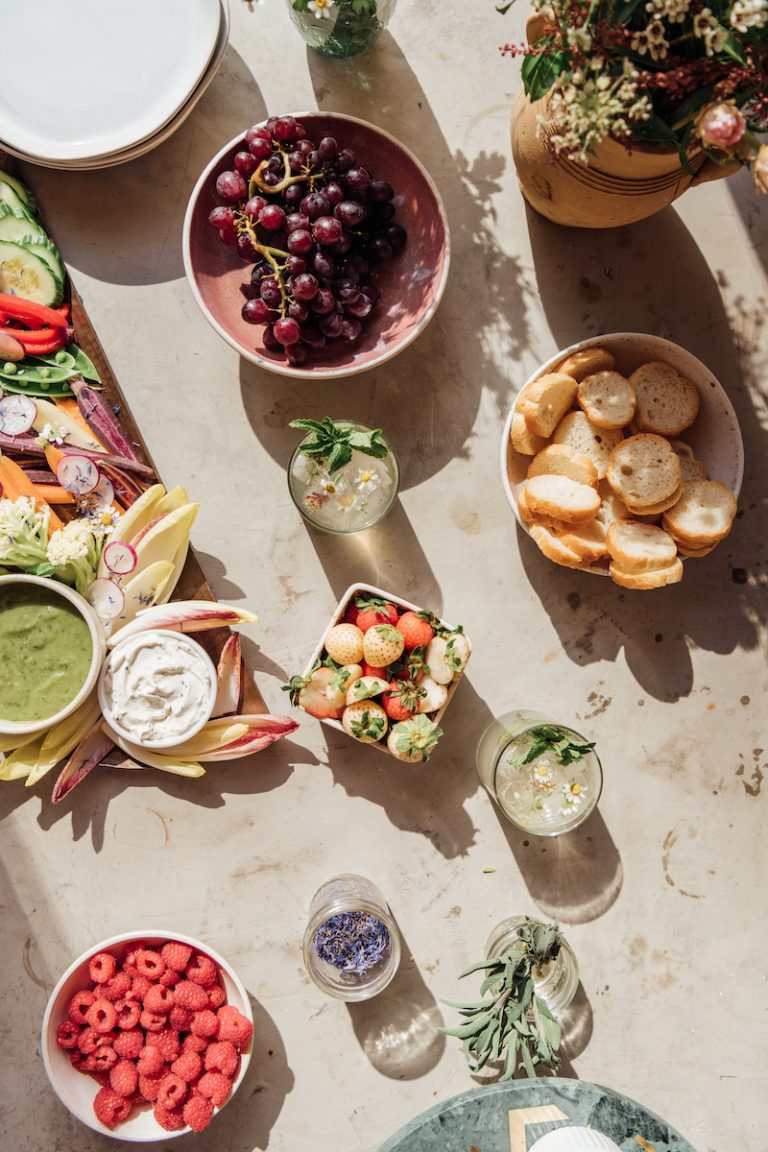 What are your electrolyte-replenishing food recommendations, and why?
There are a variety of plant foods that are wonderful for providing electrolytes. Again, unless you're an athlete or experiencing dehydration due to illness, eating whole foods that are rich in these minerals is a great way to replenish. Eating a diet rich in whole, plant-based foods supports health in a number of ways including providing antioxidants, polyphenols, an array of vitamins and minerals, and fiber.
Potassium-rich foods include:
spinach
broccoli
bananas
avocado
beans
lentils
cashews
almonds
Magnesium-rich foods include:
green leafy vegetables such as spinach and kale
seeds
nuts
beans
Calcium-rich foods include:
dairy foods
tofu
leafy green vegetables
Try to get your sodium from high-quality salts, such as:
Himalayan pink salt
sea salt
Note: Avoid processed foods, which tend to be extraordinarily high in sodium and other inflammation-causing ingredients. Most Americans consume an ample amount of sodium throughout the day. In fact, many tend to consume more than the daily recommended amount (less than 2,300 mg). The only time it really makes sense to supplement with sodium is if you are trying to replenish electrolytes following intense exercise or a dehydrating illness.
Read on for more of the best foods with electrolytes, plus the most delicious ways to eat them.
Spinach
Recipe: Spinach and Ricotta Pizza with Garlicky Olive Oil
Healthy pizza? It's not an oxymoron, and no, you're definitely not dreaming.
Kale
Recipe: Chopped Kale Salad with Mustard-Shallot Vinaigrette
As virtuous as it's made out to be, kale can still be a crucial component of many a delicious salad. Case in point, this colorful and crunchy delight.
Broccoli
Recipe: Spicy Chili Lime Miso Broccoli
CS food editor, Suruchi Avasthi, proudly admits to eating this broccoli straight from the pan. Nine times out of ten, I can guarantee it'll be gone before it can make it to your plate.
Bananas
Recipe: Yogurt Toast with Peanut Butter and Banana
Like the viral TikTok recipe, only packed with potassium—and about a million times tastier.